Wonderful pre-Christmas season
Advent and the anticipation of Christmas belong firmly together. In this special time, cookies are baked together with the family, gifts are made and the home is decorated. With just a few accessories, a bit of creativity and fresh greenery it is easy to create a unique and festive atmosphere.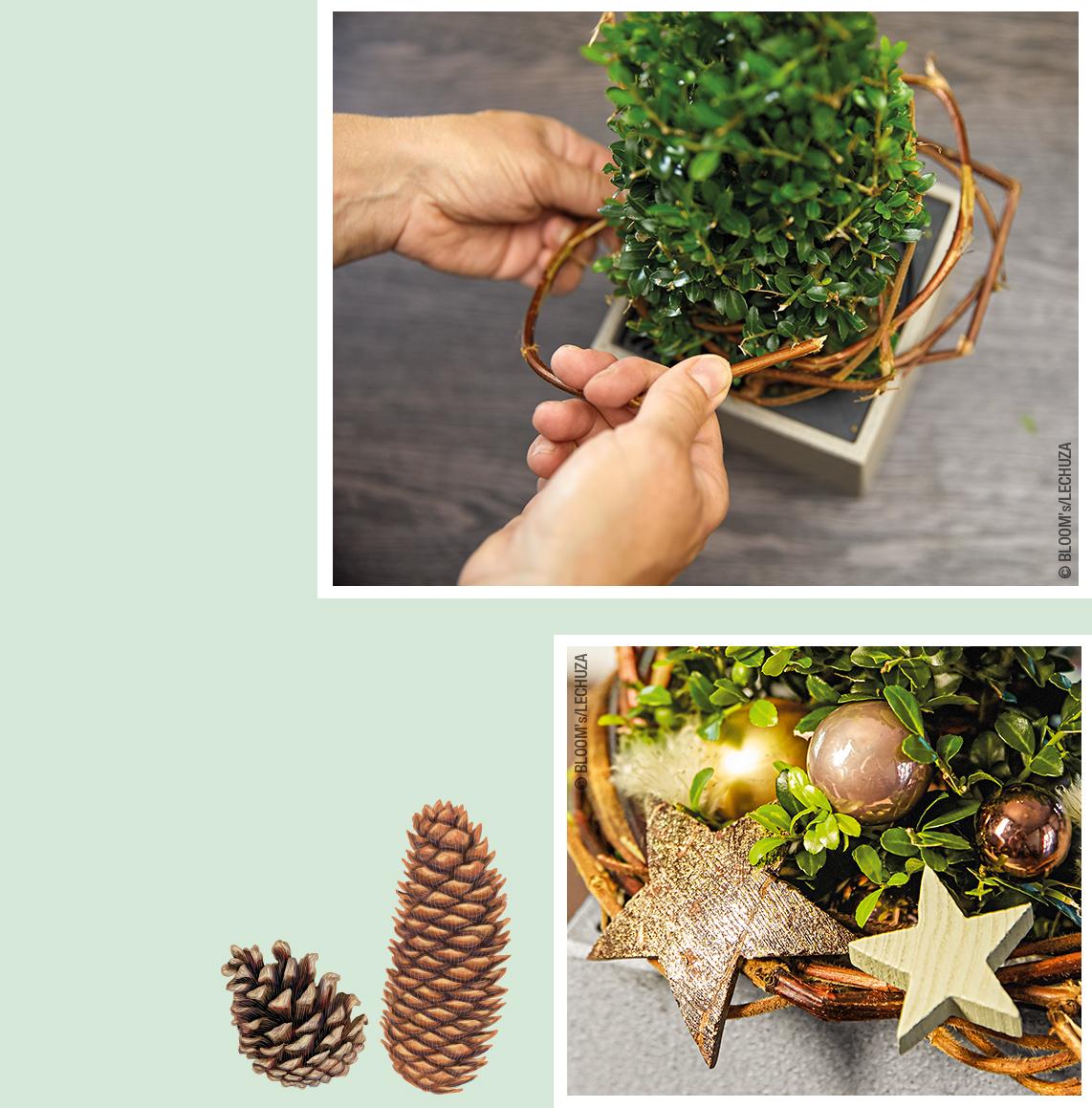 Advent decoration for the table
easily made by yourself
For a brilliant table arrangement, simply plant our LECHUZA CANTO Stone 14 with a small boxwood and decorate it with festive decors such as pine cones or branches. Add some wooden stars, small Christmas baubles and candles providing the Christmas look and illuminating the room.


Individual Christmas tree stands with LECHUZA
An evergreen Christmas tree beyond the holidays
LECHUZA planters are the ideal alternative for a modern tree stand. From classically elegant to shiny round, there is something for every taste. A suitable planter for this is our LECHUZA CUBICO. With its surface in scarlet red high gloss, it sets a great colourful accent in the bright Christmas ambience and gives besides a lot of space to place gifts under the Christmas tree. Thanks to the integrated watering system, the fir tree is optimally cared for during the holidays and can then be planted in the garden in the spring.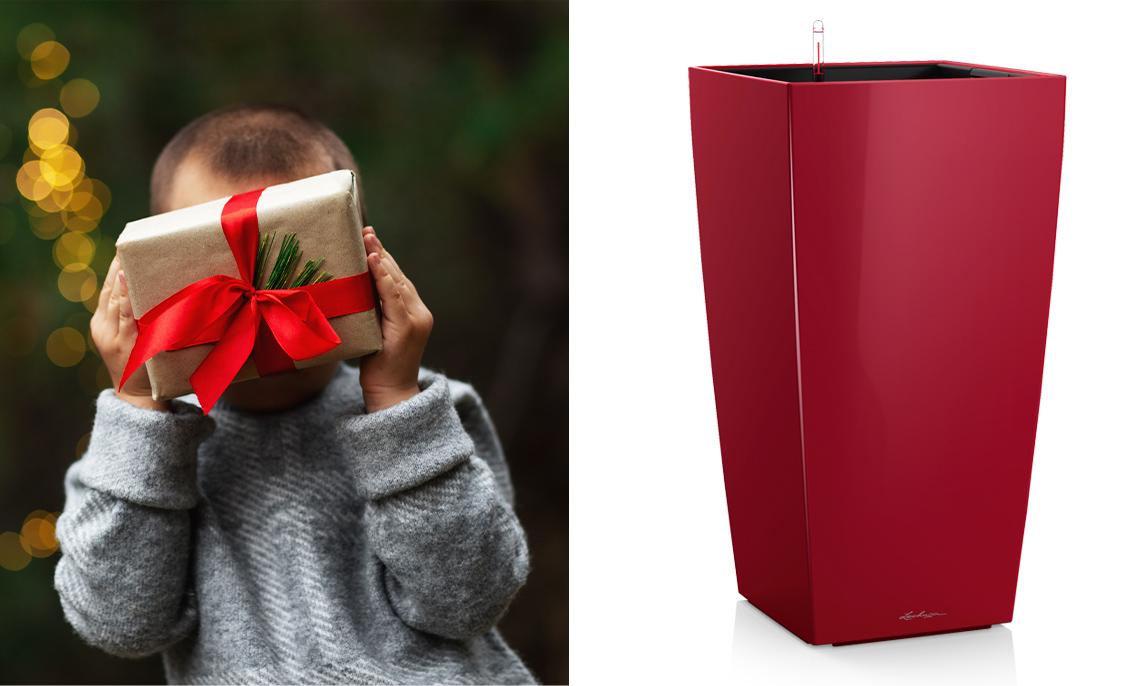 Harmonious get-together in a stylish atmosphere
Glamorous Christmas Dinner
A lovingly decorated table, delicious food and an exuberant atmosphere combined with nice conversations - the perfect dinner. In addition to good food, this definitely includes a relaxed ambience and a suitable table decoration that rounds off the overall picture. Creative details such as place cards, napkins, flowers and candles make a table an inviting place.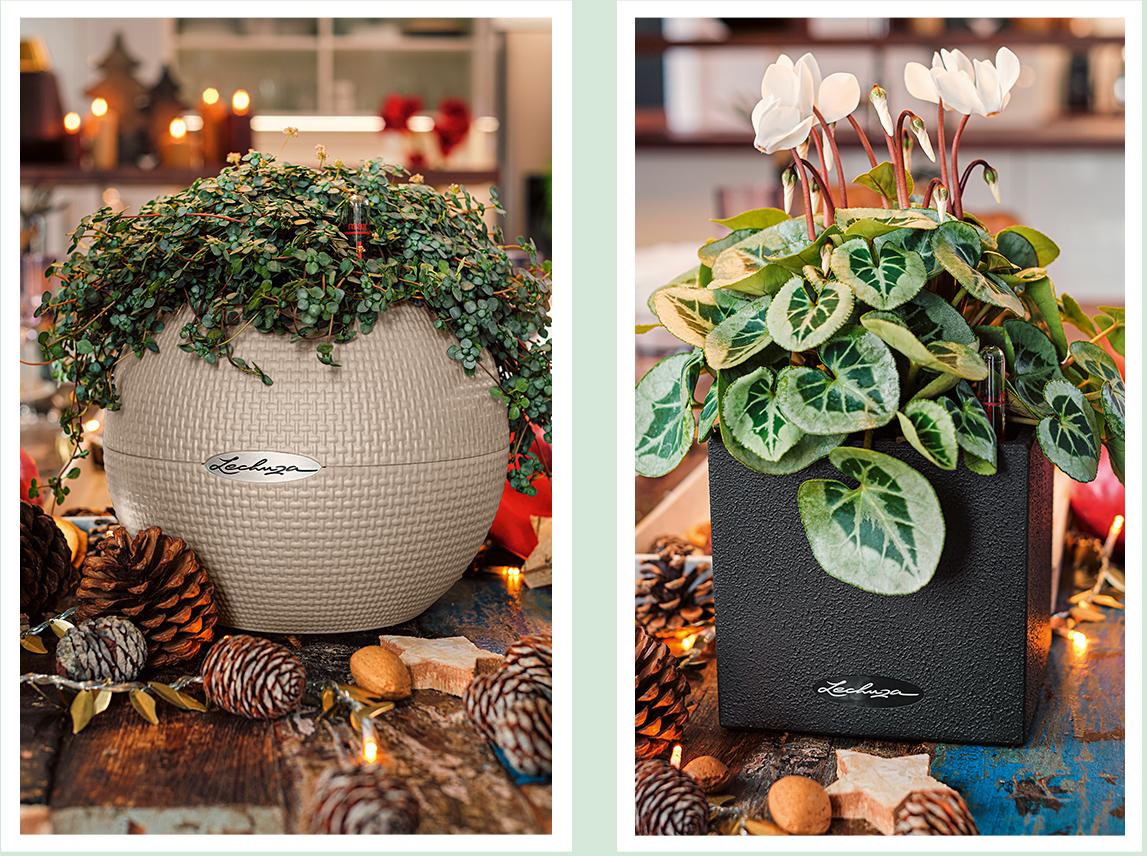 For a cosy Christmas dinner, for example, simply decorate the table with pinecones and wooden stars and liven it up a bit with colourful accents like red napkins. In winter, small fir trees, Christmas roses or cyclamen in LECHUZA planters are a nice alternative to cut flowers and provide fresh greenery in the centre of the table.



Elegant start to the new year
New Year gift and table decoration in one
Even on New Year's Eve, the table should look festive. Here, for example, a lucky clover, peperomia or various succulents make good decorations. With a small greeting card, the planted planters are beautiful gifts for the guests and a great memory and reminder of the joint celebration at the turn of the year.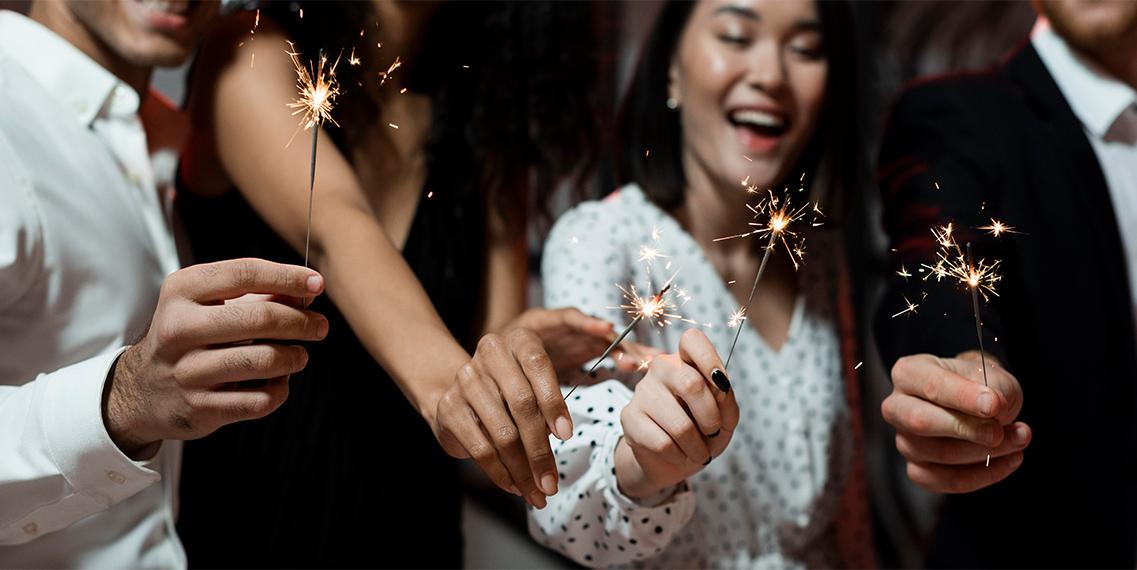 From CUBE 14 in natural stone look, CUBE Glossy for shiny effects to MINI-DELTINI for the smallest planting, for every occasion and every style there are suitable table planters from LECHUZA. In the handy size they fit perfectly on the table and, thanks to the integrated watering system, they reliably take care of the green table decoration.
Create magnificent winter decorations with: