MINI-DELTINI shiny taupe
Planter + Removable planter liner + Water level indicator + Plant substrate
Availability in the UK:
In Stock
All deliveries are made from the UK warehouse. No delays because of customs and borders. 30 days return and refund. 3 years warranty.
incl. V.A.T. |

plus shipping costs
Shipping:
Up to £29.99 = £3.99
Over £30.00 = free shipping
Trade customer? Please call to get trade discounts.
Special features:
Self-watering planter with water level indicator
Removable planter liner
High-quality plastic with metallic or glossy surface
High-quality pure mineral plant substrate included
With LECHUZA, professional plantscaping also includes tables and counters. All LECHUZA table planters are equipped with a planter liner and watering system to ensure better plant growth no matter how small the decor surface.
Product information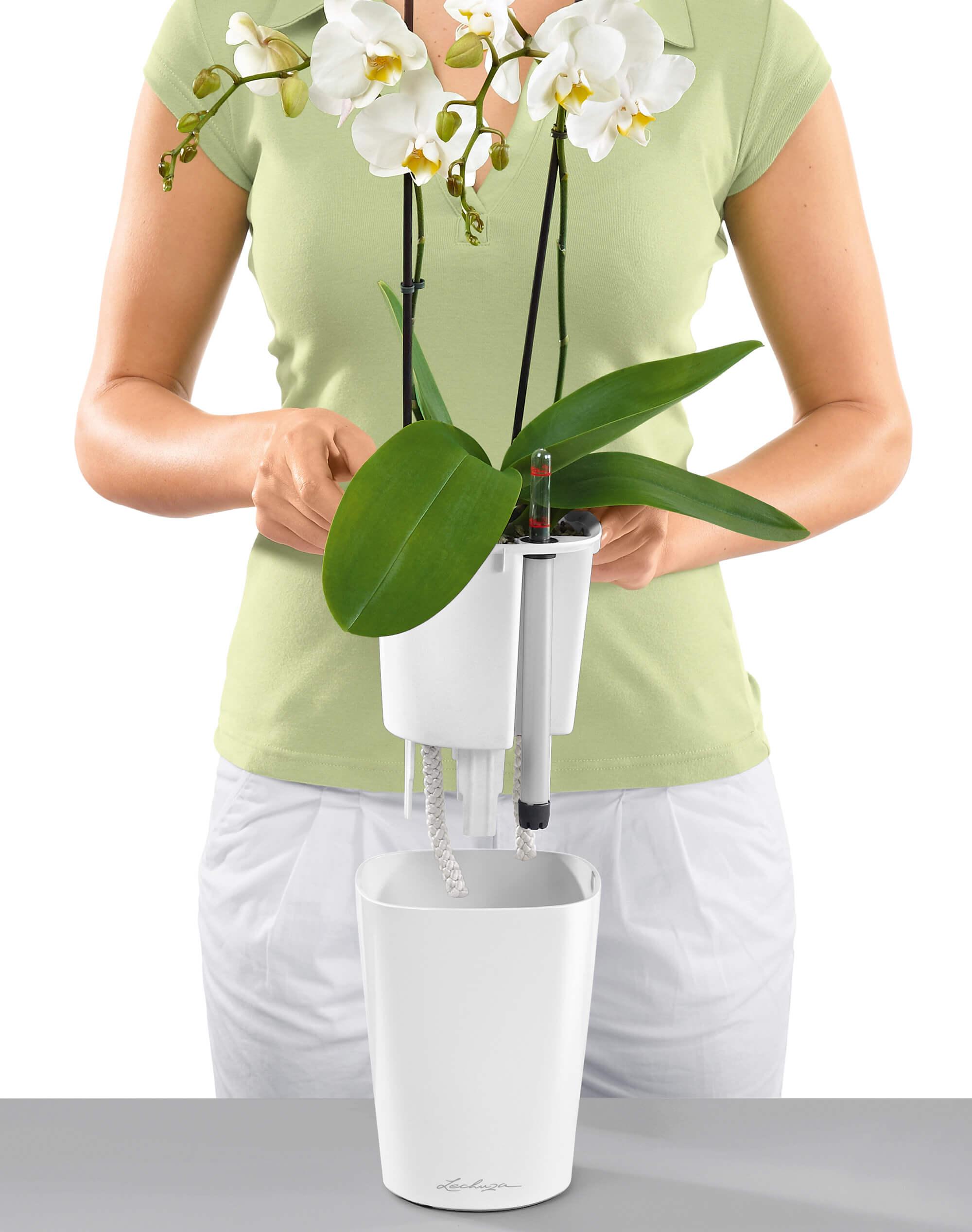 Planter liner
planter liner in the same colour as the planter
can be exchanged on the spot
change plants, repot them, trim the roots or rinse the leaves
an attractive gift that already comes "gift wrapped"
comes with sufficient LECHUZA PON plant substrate to begin planting right away
Dimensions & Capacity
| | | |
| --- | --- | --- |
| | MINI-DELTINI | DELTINI |
| Dimensions ~ (W x D x H) | 10 x 10 x 13 cm | 15 x 15 x 19 cm |
| Water reservoir | 0,2 l | 0,5 l |
| Plant volume | 0,4 l | 1,2 l |
| Planter liner, dimension ~ | 8,5 x 8,5 cm | 12,5 x 12,5 cm |
| Planting depth | 7,5 cm | 11,5 cm |
| Plant height max. | 20 cm | 30 cm |
MINI-DELTINI
| | |
| --- | --- |
| Dimensions ~ (W x D x H) | 10 x 10 x 13 cm |
| Water reservoir | 0,2 l |
| Plant volume | 0,4 l |
| Planter liner, dimension ~ | 8,5 x 8,5 cm |
| Planting depth | 7,5 cm |
| Plant height max. | 20 cm |
DELTINI
| | |
| --- | --- |
| Dimensions ~ (W x D x H) | 15 x 15 x 19 cm |
| Water reservoir | 0,5 l |
| Plant volume | 1,2 l |
| Planter liner, dimension ~ | 12,5 x 12,5 cm |
| Planting depth | 11,5 cm |
| Plant height max. | 30 cm |