Floral gifts for Mom
The right vase for every bouquet of flowers
Nature sets off a real fireworks display of flowers in May, so it is no wonder that bouquets of flowers have become established as classic gifts on Mother's Day. Fresh cut flowers in vibrant colours are presented in a particularly beautiful way in the new YULA vase.
And those who really love their mom can surprise her with all of the favourite pieces from the YULA collection.
The Wishing Table
Long-lasting floral pleasure
Besides homemade strawberry cake, fresh flowers are naturally also a must on the breakfast table. The CUBE Glossy Kiss special edition with its dreamy rose and pink tones adds a summery splash of colour into your home and provides the perfect decoration for your Mother's Day brunch.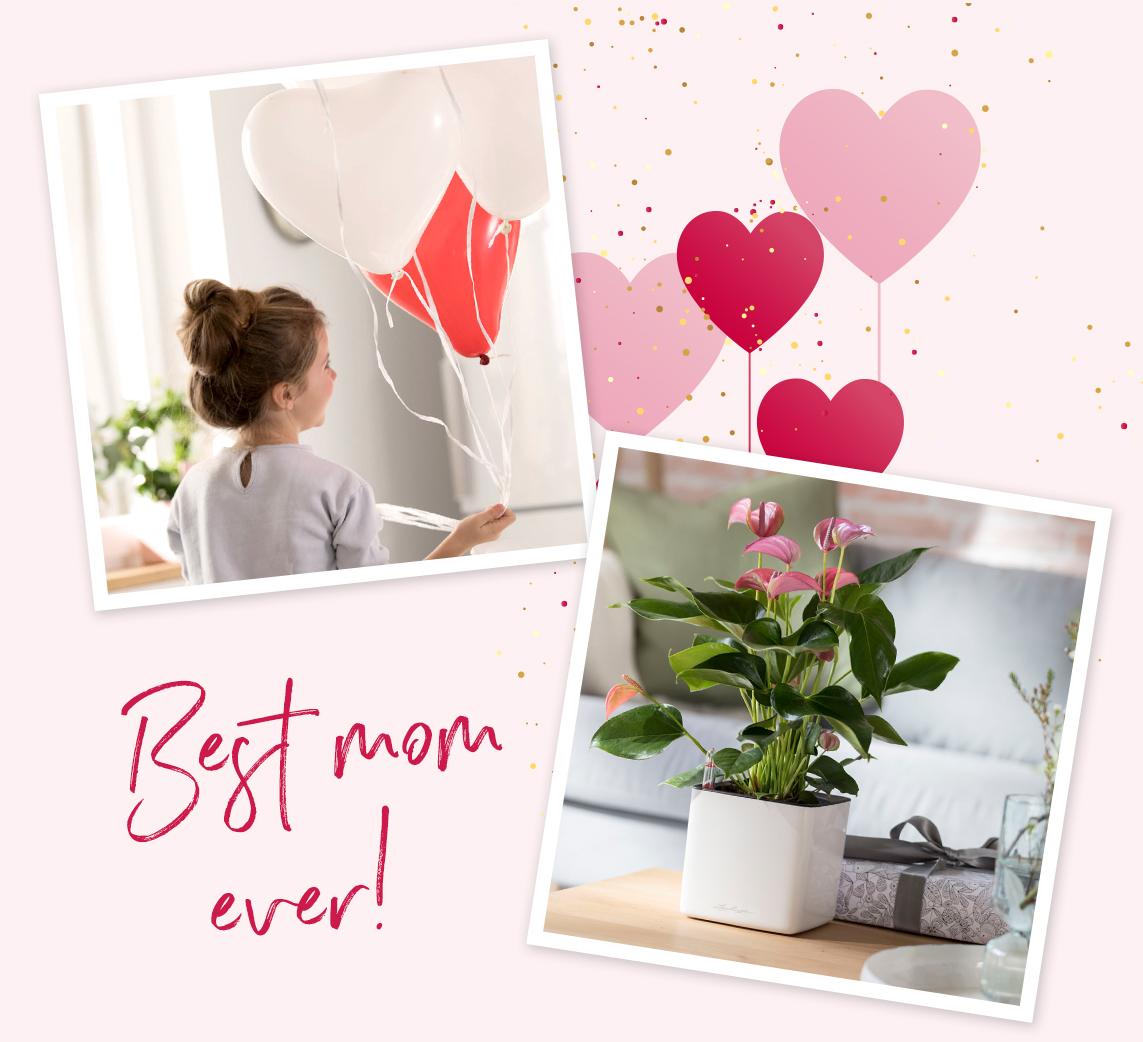 The original floral greeting in the magically shimmering cubes stays fresh for a long time thanks to the LECHUZA irrigation system.  Moisture is transported evenly to the roots and thus ensures an optimum water supply for delicate flowers such as cyclamen and jasmine.
The bestseller: Orchids for Mother's Day
Mom will be thrilled
As one of the world's most popular indoor plants, orchids also make an excellent Mother's Day present – accompanied by a matching "outfit" in the ORCHIDEA planter specially designed for orchids.
The semi-transparent, removable plant insert and the original LECHUZA orchid substrate are exactly what an orchid needs for perfect growth. The three classic, matte colours white, scarlet red, and slate grey show off the different shades of the beautiful plants to their best advantage.
Even more gift ideas for Mother's Day
The most beautiful flower pots
There is always an occasion to bring joy to the ones we love. The versatile LECHUZA planters not only add an individual touch to floral greetings but also take care of the plants. This gives you more time to relax together!