North meets East
Not so different after all
Meticulous Japanese simplicity meets the homey tranquility of Scandinavia. This is one style that is sure to please with its clear yet calming charm.

Less is more
Here's to simplicity. Minimalism is at the core of the Japandi style, with the philosophy that interior decorating should be limited to the basic essentials. Calm, serene, focused yet still comfy!
Perfect Balance
Polar Extremes attract
Light and shadow are two contrasting elements that go hand-in-hand with Japanese culture and aesthetics. The combination of dark and light elements creates a stark contrast that balances perfectly despite its main characters being polar opposites.
A penchant for nature
Green is a contrasting colour
Dinner is served
Organic forms, natural materials, and pristine colors: That's Japandi in a nutshell. Wooden flatware and decorative pieces, stone and ceramic create a peaceful and calm ambiance. And everything is balanced out with subtly arranged plants in muted hues. A pair of bold accents creates a marvelous contrast.
A homely feeling
Being in touch with nature also means that structure and a striking feel are more than welcome! Unfinished wood in a typical Scandi look, hand-made decorative elements made of heavy, rough stoneware or rough linens add the perfect touches to any Japandi apartment.
Harmonious combinations
Items are re-arranged
A love of simple forms and natural materials connects the Scandinavian with the Japanese in the most harmonious way imaginable. Furniture is functional yet timeless and stylish.
A style full of personality
Key statement items
An apartment decorated in the Japandi style also always reflects the life and individual personalities of its inhabitants. It thrives on unique pieces that have stood the test of time and still look beautiful. The most interesting items are those that have a story to tell!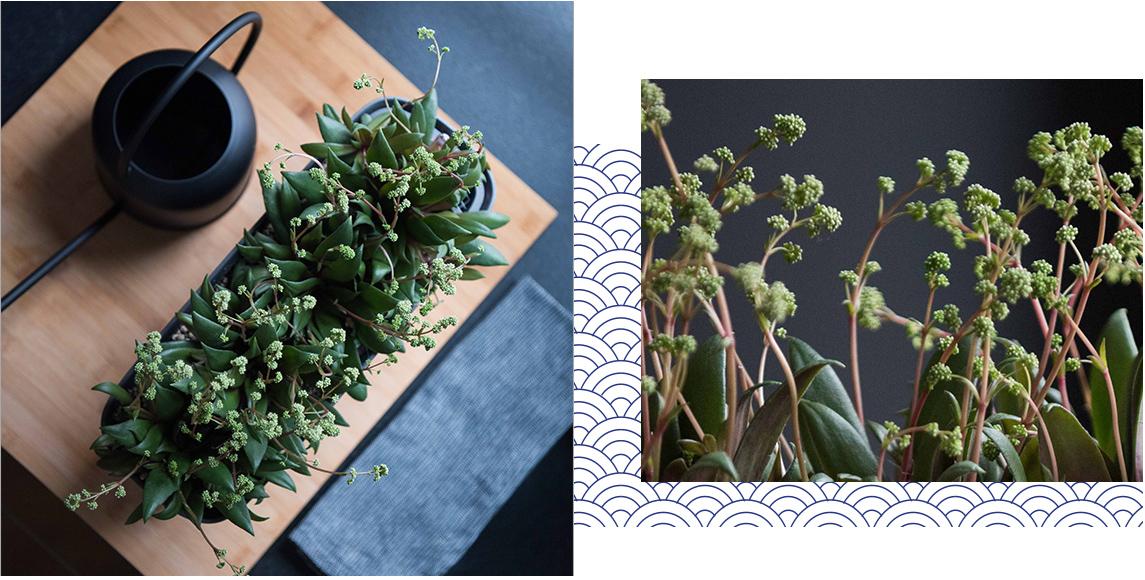 Balanced harmony for your well-being ambience: