DELTA 40 scarlet red high-gloss
Outstanding design from every angle
Availability:
In Stock
Purchase without risk: 30 days return and refund. 3 years warranty. True LECHUZA planters.
incl. V.A.T. |

free shipping
Shipping:
Up to £49.99 = £3.99
Over £50.00 = free shipping
Want a quotation? Call us today.
LECHUZA DELTA unites advanced engineering and design. The LECHUZA sub-irrigation system and the innovative liner reliably care for your plants while tucked away in this planter's flowing, organic design.
The unique advantages:
Interchangeable planter liner with sub-irrigation system
Tall and narrow column planter
Stable and sturdy
Product information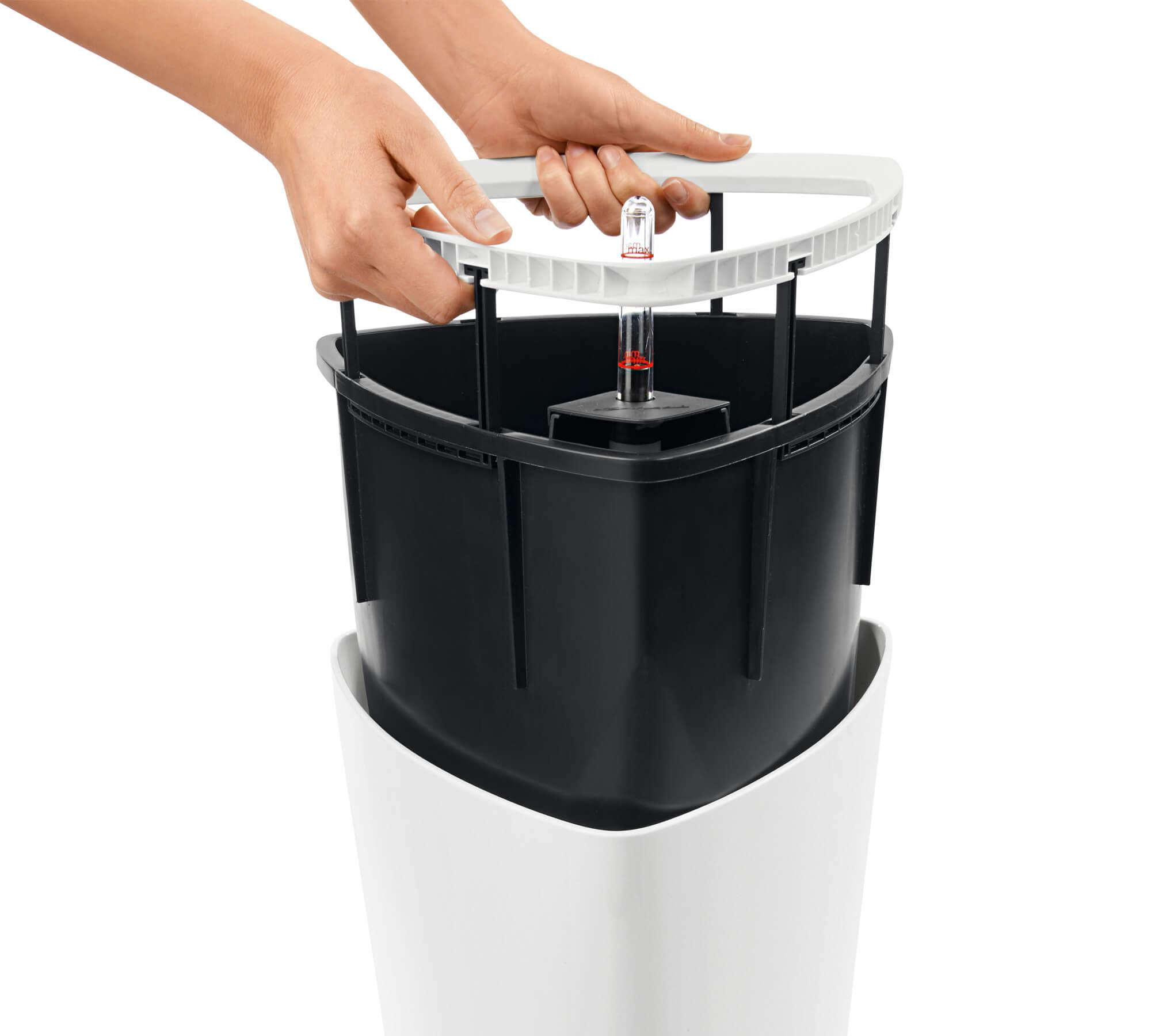 DELTA 30-40 planter liner
recessed colour-coordinated frame handles (patented)
easy transport even for tall plantings
can be exchanged on the spot
easily moved for space-saving winter storage
Dimensions & Capacity
| | | |
| --- | --- | --- |
| | DELTA 30 | DELTA 40 |
| Dimensions ~ (W x D x H) | 29 x 56,5 cm | 39 x 75,5 cm |
| Water reservoir | 2,5 l | 5 l |
| Plant volume | 8 l | 17 l |
| Planter liner, dimension ~ | Ø 25 cm | Ø 33,5 cm |
| Planting depth | 18 cm | 22 cm |
| Plant height max. | 60 cm | 100 cm |
DELTA 40
| | |
| --- | --- |
| Dimensions ~ (W x D x H) | 39 x 75,5 cm |
| Water reservoir | 5 l |
| Plant volume | 17 l |
| Planter liner, dimension ~ | Ø 33,5 cm |
| Planting depth | 22 cm |
| Plant height max. | 100 cm |
DELTA 30
| | |
| --- | --- |
| Dimensions ~ (W x D x H) | 29 x 56,5 cm |
| Water reservoir | 2,5 l |
| Plant volume | 8 l |
| Planter liner, dimension ~ | Ø 25 cm |
| Planting depth | 18 cm |
| Plant height max. | 60 cm |
*No cash payment possible. Promotion does not apply to previous or open orders. In addition to that you do not pay shipping costs within the UK Mainland on all orders over £50.00