So sensual, so contrary and yet so harmonious:
The noble black and white look is an everlasting classic.
No style shows so much elegance and taste - and this also applies to the outdoor area.


Strong contrast
Elegant black and white look for the outdoor area
The contrast between black and white could not be stronger. The popular game with contrasts is a classic in fashion and proves style, elegance and taste - and this also applies to the area around the house and garden. The elegant premium planters with LECHUZA in black and white create a harmonious look that sets timeless and elegant accents.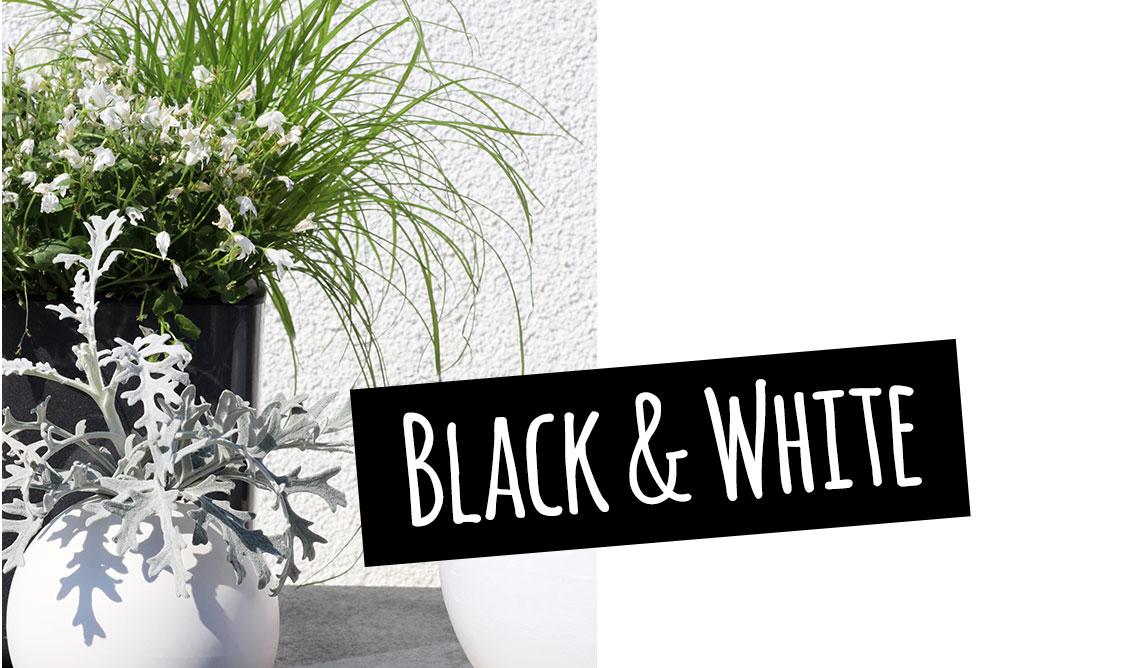 The geometrically clear shapes of the LECHUZA planters CUBE and CUBICO underline the effect of the strong contrast between black and white elements and provide a modern clean look. Planters with clear contours, always arranged in pairs or in smaller groups, structure the outdoor area and provide the perfect backdrop for suitable planting.
Grasses blowing in the light wind and flowers with gossamer white blossoms exude summery lightness and exclusive flair on the terrace. A black and white sitting area picks up the style and additionally gives the garden a pleasant harmonious atmosphere.