YULA set white/gray semi-gloss
Favourites for plant lovers
incl. V.A.T. |

plus shipping costs
Shipping:
Up to 10 GBP = 2.95 GBP
Over 10 GBP = 10.00 GBP
Modern living is characterised by straightforward style without too many design elements. Using selected favourites and a few simple steps, you can create your own individual paradise at home – one that's cool and cosy, and represents this modern trend at the same time.

The YULA Collection by LECHUZA fits in perfectly with this trend and can be integrated into any interior. The two planters and decorative accessories feature harmonious pastel colours, matte surfaces and clean shapes. The YULA Flower watering can and vase make modern living that little bit more on-trend.

Finding space for style everywhere
The modern YULA Collection help you to decorate a small apartment quickly and easily. Plants don't even need to be repotted; instead, leave them in their cultivation pot, set them up with the stick irrigation system and place directly in the planter or plant bag. The irrigation system makes sure the plants get a steady supply of water, so they stay well cared for over a longer period of time. This means that there is no need to water them very often. A weekend trip or city break will therefore no longer have you worrying about your plants! Just fill up the water reservoir and then your plants stay well looked after for several days while you're away. This also makes YULA planters ideal for anyone wanting to decorate their home with plants, but who perhaps wasn't blessed with green fingers.
The simple stick irrigation system makes it easy for plants to be swapped around and for decorations to be rearranged at any time – there's nothing stopping you from creating a new, individual look for your home! The YULA family can be placed just about anywhere, thanks to their handy table-top planter format: plant some herbs in the kitchen, choose your favourite indoor plant for the living room shelf, or even some colourful flowers for the dining room table. YULA creates a homely atmosphere in no time at all, whilst keeping your home in line with the latest trend.
Set components

YULA planter white/gray semi-gloss
Item No. 13862

YULA plant bag white/gray semi-gloss
Item No. 13861

YULA watering can white/gray semi-gloss
Item No. 13860

YULA Flower white/gray semi-gloss
Item No. 13863
Product information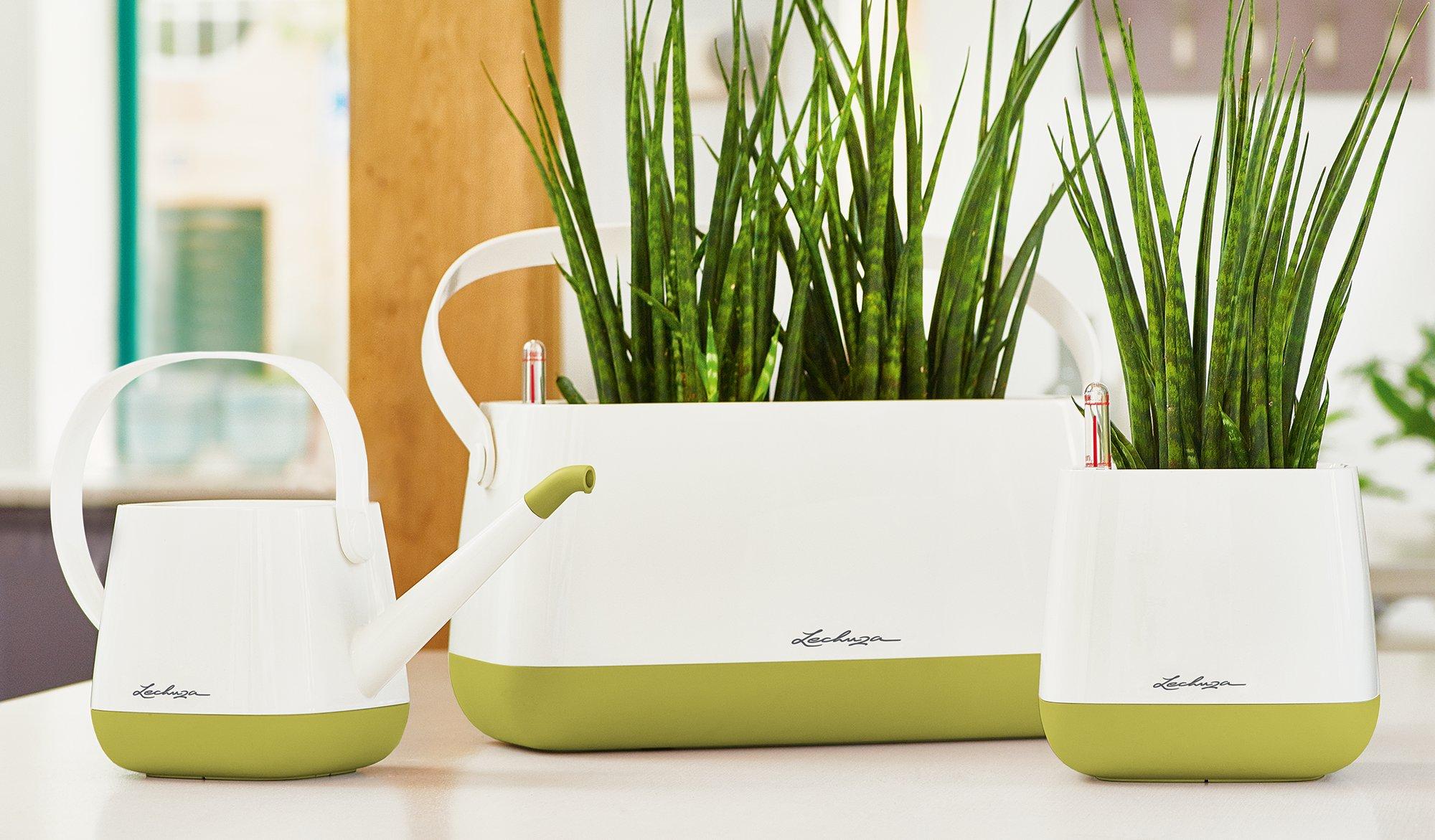 #ModernLiving with the stylish product series YULA
YULA plant bag + YULA planter + YULA watering can + YULA flower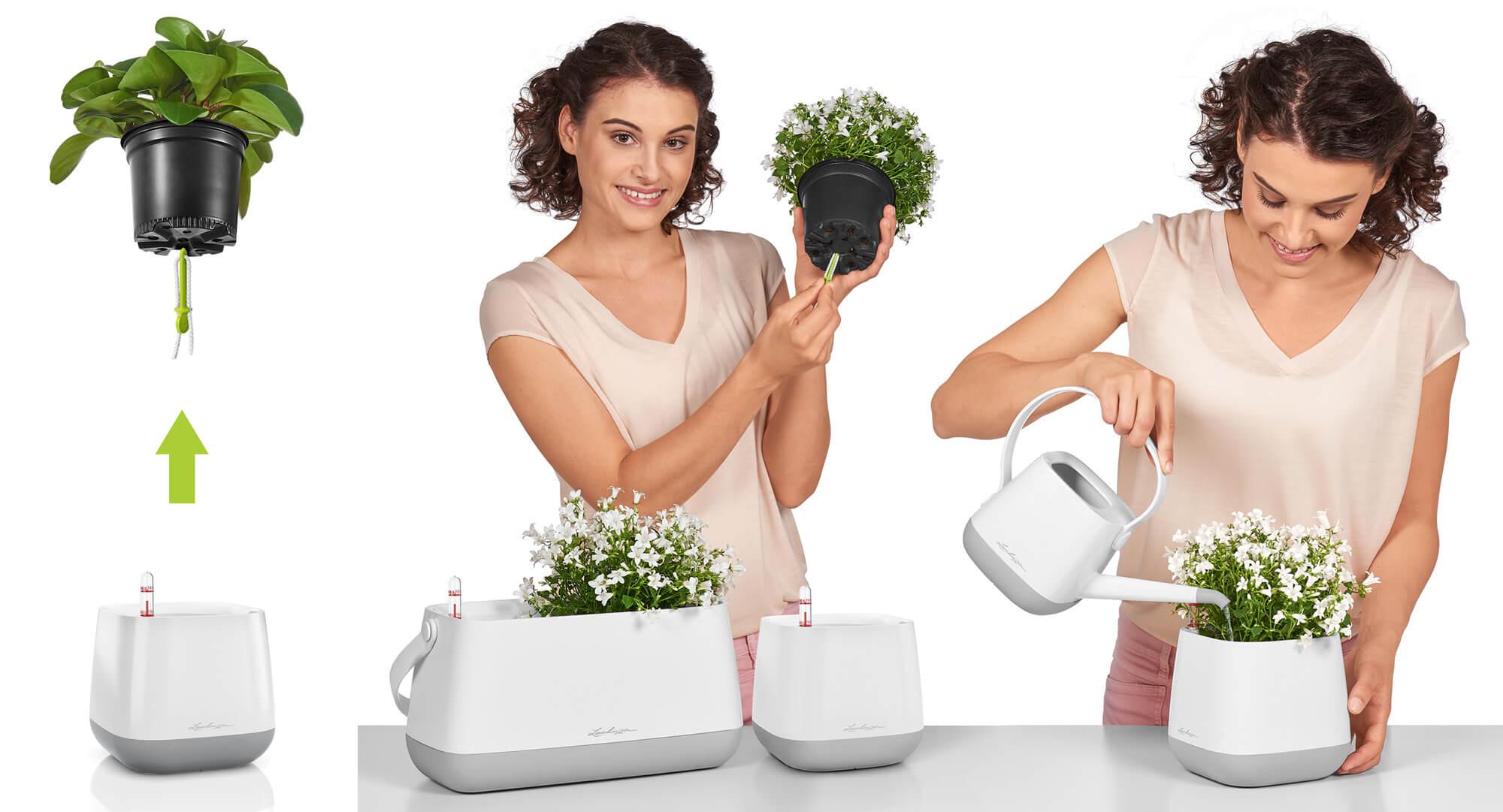 The proven LECHUZA wick system
With wick irrigation system
No repotting necessary. Simply place store-bought herbs and flowering plants with grow pot into the planter
Food safe
Easy to use
Insert wick in the grow pot. Place grow pot in YULA plant bag, water, and done.