LECHUZA Extension for balcony brackets black
Securely fits all railings
Availability:
The product can be ordered manually on advance order.
Purchase without risk: 30 days return and refund. 3 years warranty. True LECHUZA planters.
incl. V.A.T. |

plus shipping costs
Shipping:
Up to £49.99 = £3.99
Over £50.00 = free shipping
Want a quotation? Call us today.
The BALCONERA Extension for balcony brackets securely fits any railing, even railings with larger rung spacings, and is compatible with the BALCONERA 50 and 80.
Product information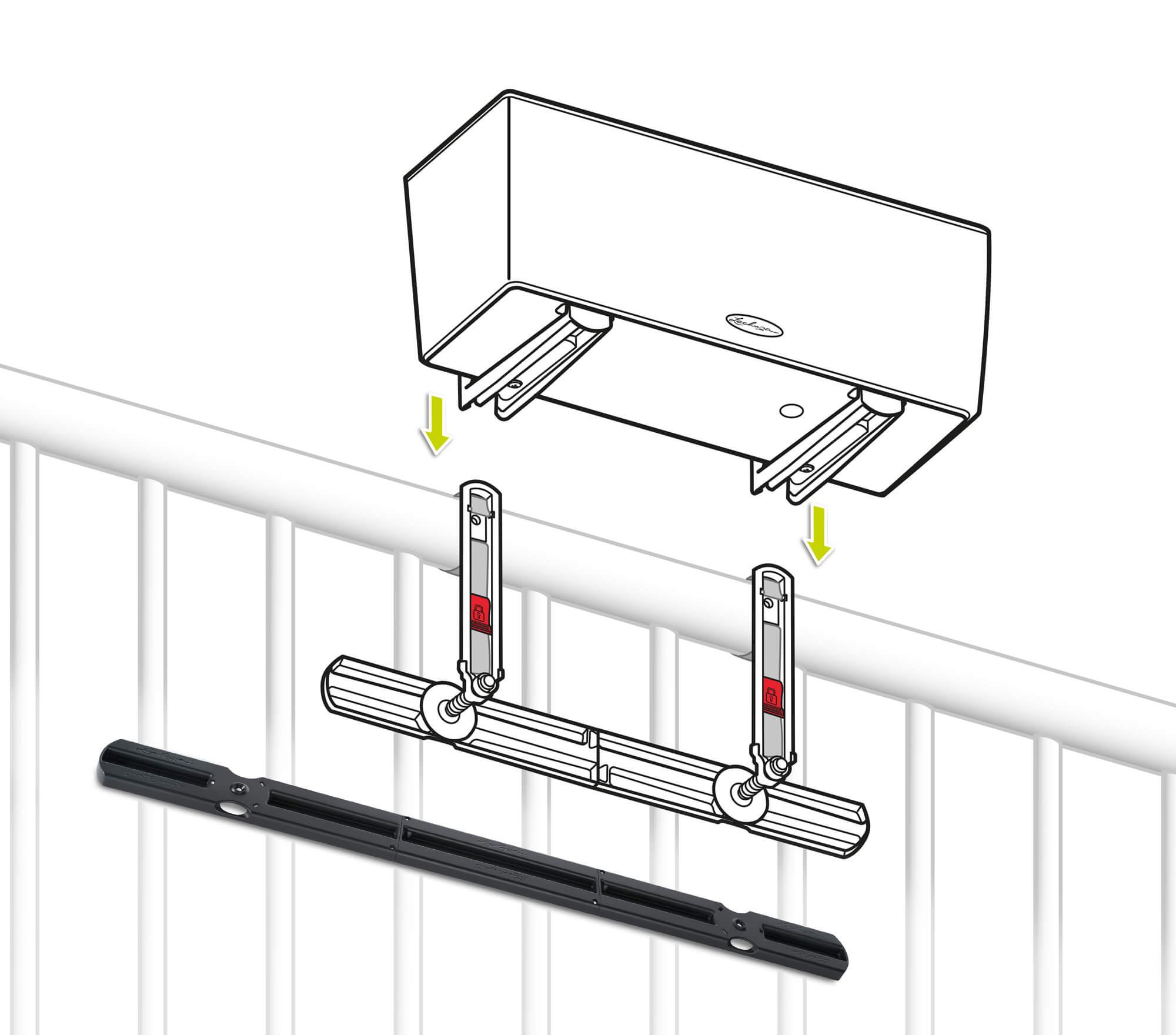 LECHUZA extension for balcony brackets
a supplement for railings, ensuring compatibility regardless of spindle spacing
securely and perfectly fits every railing
compatible with BALCONERA 50 and 80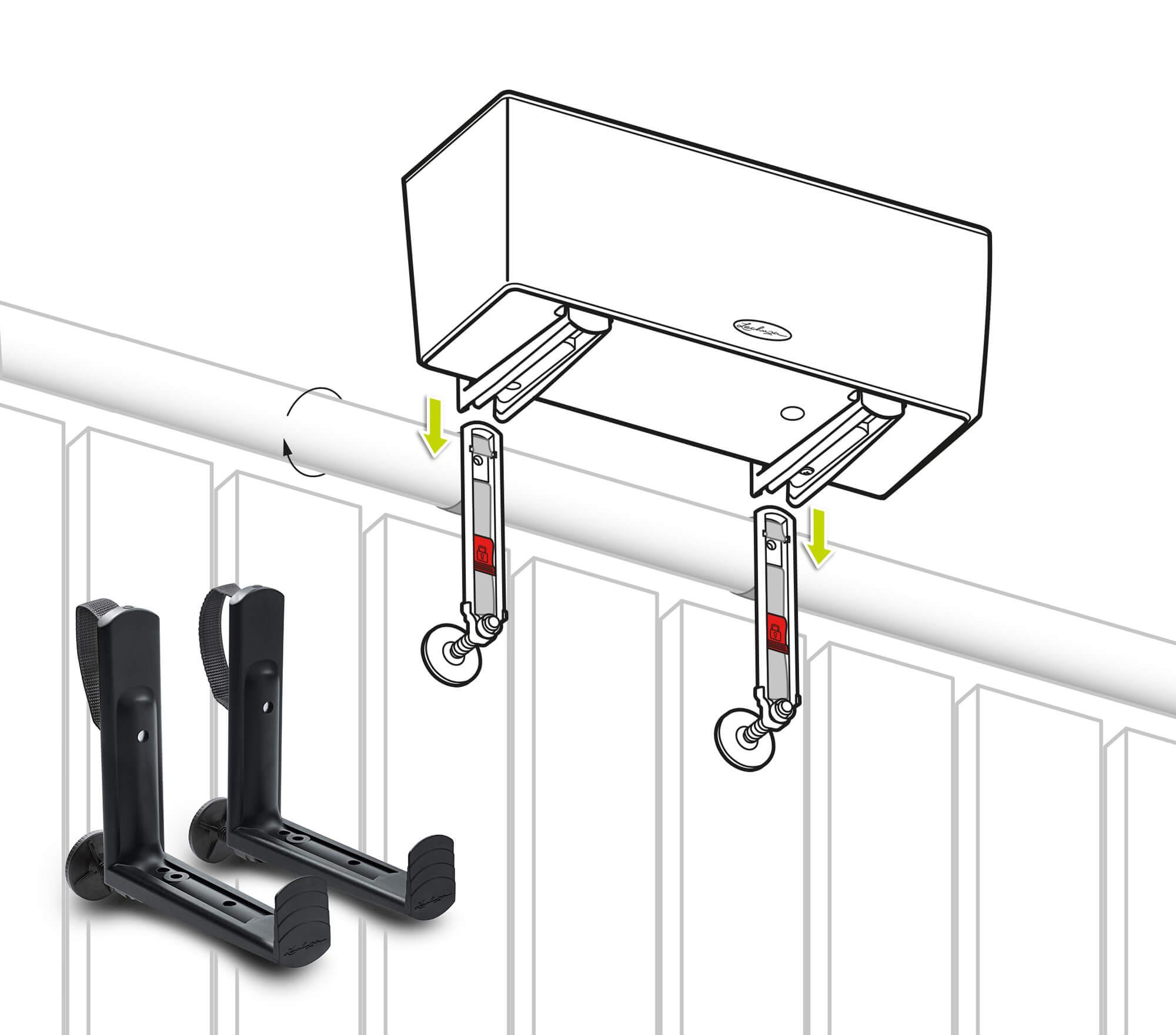 Available Accessories: LECHUZA balcony brackets
easy installation, sturdy support
compatible with BALCONERA 50 and 80
suitable for mounting on round and angled railings with a circumference up to 38 cm
soft textile straps prevent scratching of railings
can carry up to 25 kg
suitable for mounting on walls
With the adjustable screws, you can position BALCONERA so that it's level with your railing
The brackets are invisible from the front
*No cash payment possible. Promotion does not apply to previous or open orders. In addition to that you do not pay shipping costs within the UK Mainland on all orders over £50.00